Даниел Иванов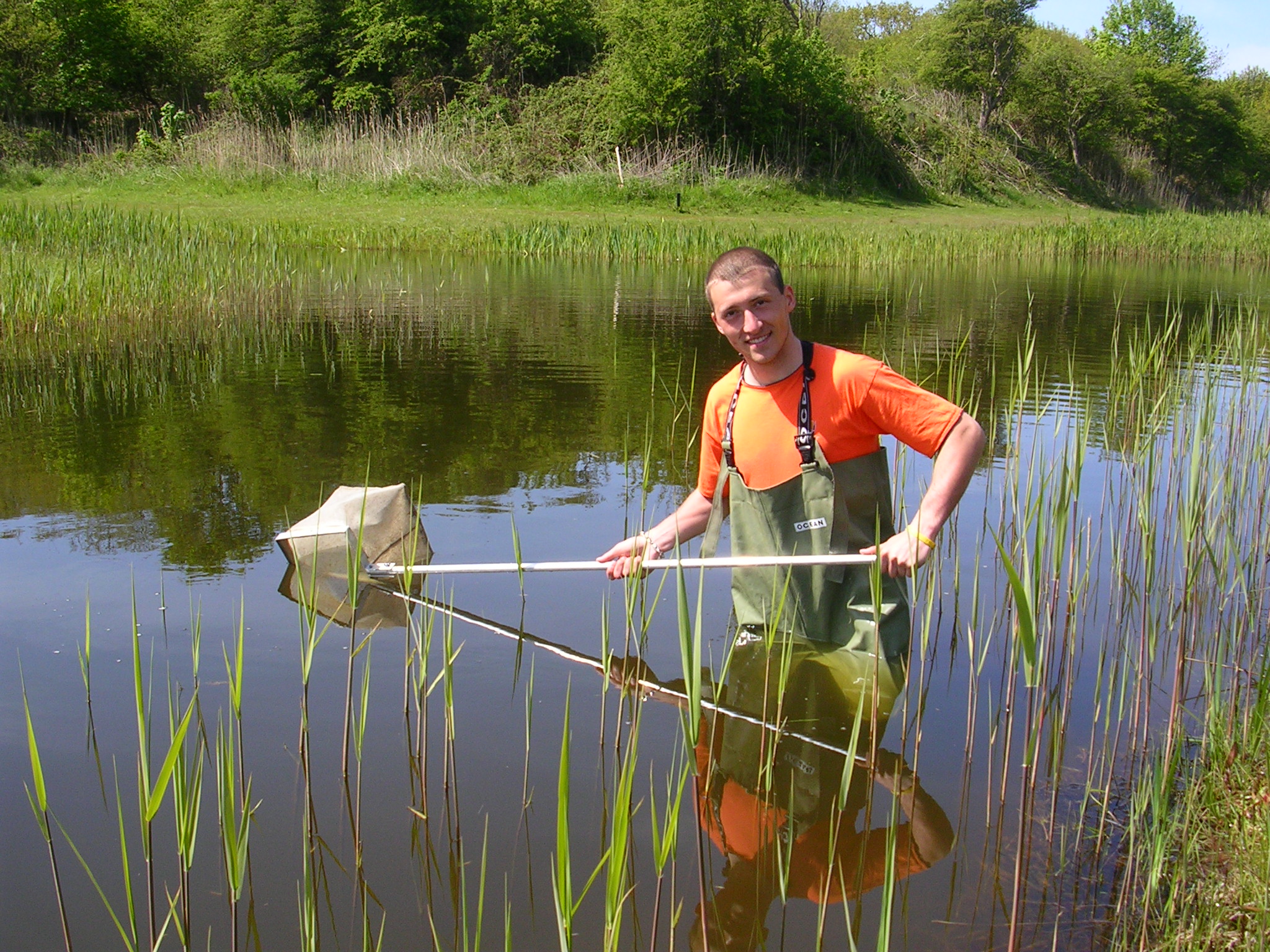 Hello, my name is Daniel Ivanov (31) from Bulgaria and I am a Bachelor in Water Management alumni from 2013. Currently working and living back home in Bulgaria, and have ever since utilized the diverse academic, personal and professional experience I have gained during my stay in the Netherlands.
WHAT DID YOU DO AFTER GRADUATION? WHAT IS YOUR CURRENT POSITION?
Soon after my graduation, I started as a Junior Process Engineer at the industrial wastewater treatment department of Royal HaskoningDHV – an engineering and project management consultancy. Their water technology team amounted to about 50 people back then, covering drinking water production and distribution, as well as municipal and industrial wastewater treatment.
Shortly upon my return to Bulgaria where the water sector and market are much less developed, I had the chance to join a small engineering firm as a product manager – being responsible for the business development, basic design and sales of the (process) water treatment solutions.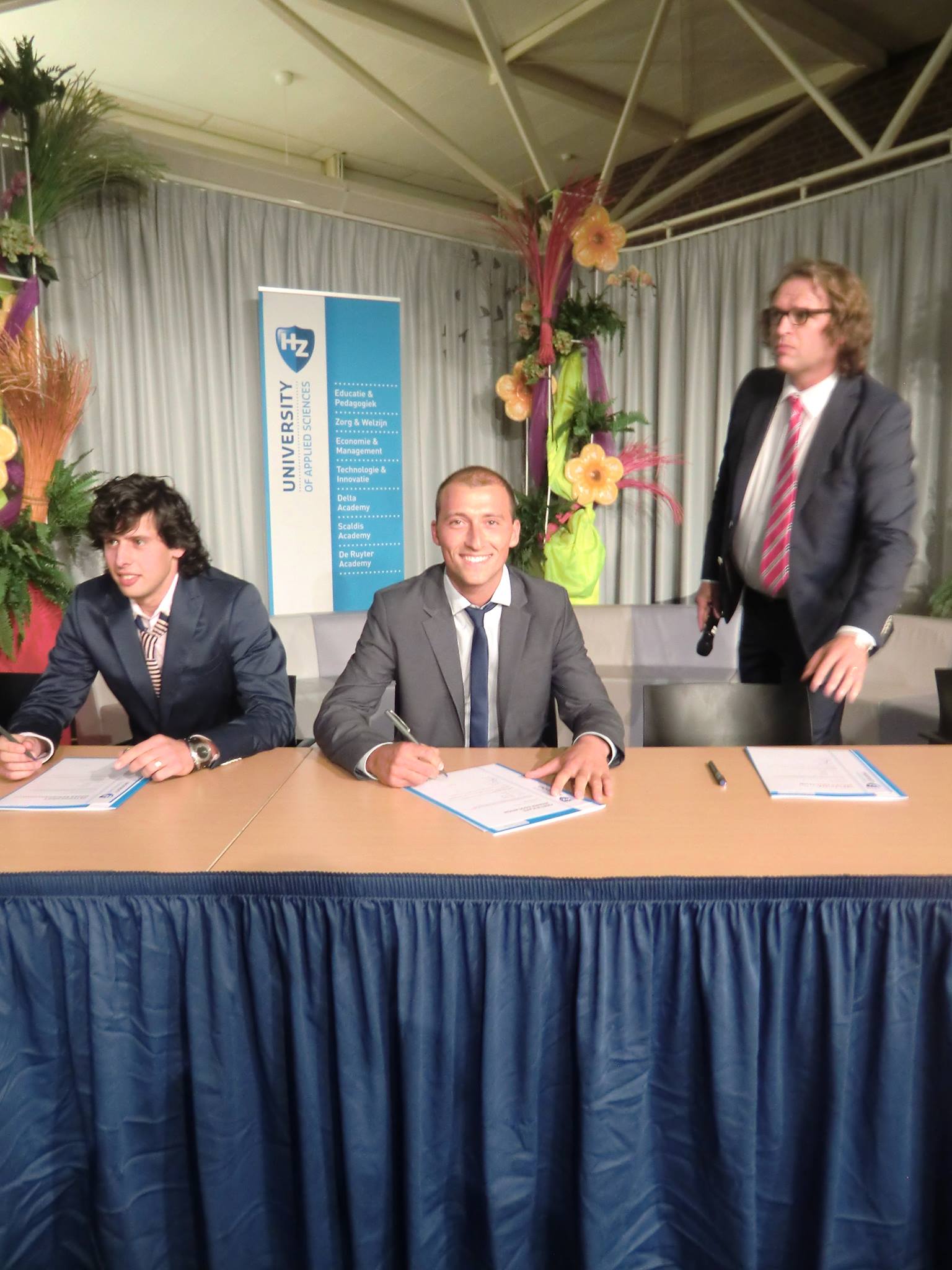 WHY DID YOU CHOOSE THIS SPECIFIC STUDY PROGRAMME?

During my secondary school years, I had developed a relationship with nature and respectively all-natural sciences that helped me understand nature better intrigued much. Pure coincidence was a youth exchange program in the Netherlands that I had the chance to join about 1 year before I had to make the decision. Before that moment I hadn't even considered studying abroad but the country and its people impressed me a lot, and I jokingly checked what Bachelor degrees in English were offered. There was plenty of choices but the water management program caught my attention and all promotional materials presented the program as very diverse, personal and international – which eventually proved 100% accurate!
WHAT DID YOU THINK OF STUDYING IN ZEELAND, THE NETHERLANDS?

Zeeland was completely unknown to me at that point, Vlissingen was small enough to get to know quickly and even feel cosy. The coastal location must have evoked subconscious similarities with my hometown Ruse where I was born and raised – on the banks of the river Danube.
Often underestimated due to its remote location, Vlissingen allowed me to properly focus on my studies without the countless distractions of the cities. HZ also has an extremely personal approach which I doubt is the case in e.g. uni's in Amsterdam, Den Haag or Rotterdam. Zeeland's seaside with its unique dune landscapes is an incredibly beautiful scenery. In addition, the water-rich surroundings essentially make out the fundamental practical examples of Water Management studies.
WHAT WAS THE MOST VALUABLE PART OF YOUR STUDIES?

I believe what played a key role for me in finding an attractive graduate position was the work experience opportunities during my Bachelor degree already. By saying that I am referring to the 2 semesters of incorporated mandatory internships. Those let you explore the professional world, be it the public sector or the business world, and learn what they expect from you and have to offer in return so that when you graduate you can much better orientate and find your best suitable place for starting your career.
TELL US ABOUT YOUR INTERNSHIPS AND YOUR MINOR? HOW DID YOU EXPERIENCE THESE SEMESTERS?
After the first 2 years of classroom studies, I had already developed an affinity to wastewater treatment.
So as a minor, I had selected an in-house assignment on Advanced Oxidation Processes by Dow – a petrochemical manufacturing giant located across the canal in Terneuzen who collaborates actively with HZ in the fields of wastewater treatment, chemistry and more. As a result, I had to create a comparative report of the various properties, applications and advantages/disadvantages of the advanced oxidation processes by literature research.
Soon after, my first internship was in the Sonochemistry Centre at Coventry University where I spent 1 semester looking into the degradation of colouring agents (dyes) in water using ultrasound and ultraviolet light. The experienced research team gave me full freedom to design, plan, implement and report my lab-scale experiments according to scientific methods, while at the same time they offered guidance and supported me all the way.
Eventually, my graduation internship topic was another assignment by Dow in Terneuzen. It was incredible luck I got assigned to Niels Groot as my supervisor – a water professional at Dow carrying decades of industry experience, and in my eyes a true Dutch water sector leader. So thankful for this opportunity! There I studied and evaluated various ultrasound test setups for Legionella disinfection in wastewater. As a result, I organized and carried out an on-line pilot test with ultrasound radiation against Legionella during the live operation of their industrial wastewater treatment plant.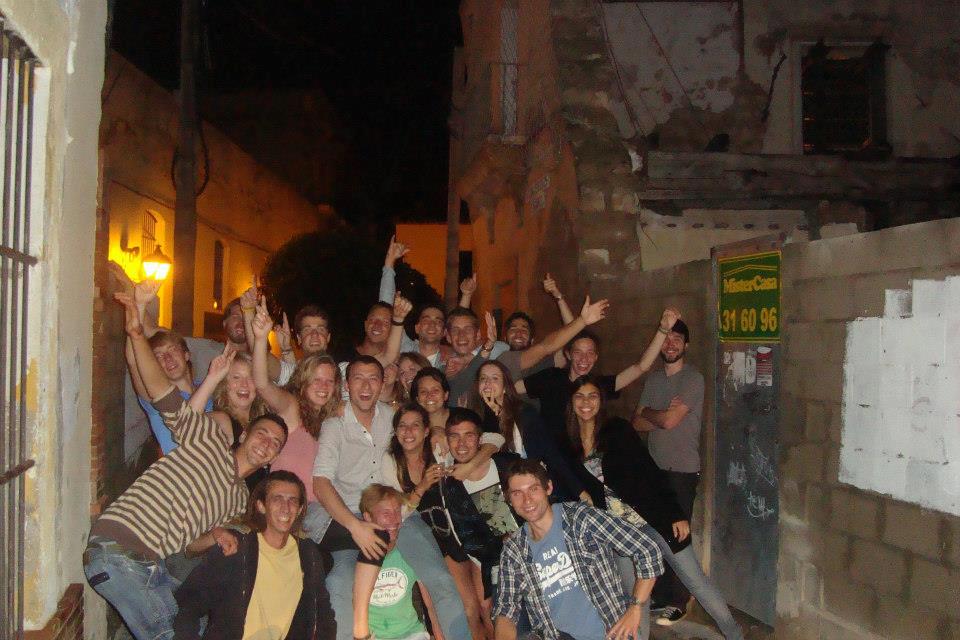 WHAT WOULD YOUR ADVICE BE TO A STUDENT APPLYING TO HZ?
Choose your program by the environment, facilities and opportunities the university has created for you, as well as a judge by the first-hand impression from people you can get into contact with and their personal experiences. The people make the place and the programs! Another valuable source of judgement is some independent national rankings. There you can check where your particular uni or degree fit into the national academic landscape.
HOW RELATED IS WATER MANAGEMENT TO CLIMATE CHANGE? AND WHAT DO YOU THINK OF THE IMPORTANCE OF THE EVENT ITSELF?
Climate change has countless effects on ecosystems and societies across the globe whose life is very much dependent on water. The three major categories of water problems. These often originate from disrupted water cycles that would express rising water levels causing floods (water excess), desertification (water scarcity) and pollution (water quality). In that regard, Water Management will become an ever more crucial discipline as these effects become more pressing in the future of mankind and its dependencies with its ecosystems for food and resources.
Such events "ring the bells" of global challenges that can only be tackled with a wide-spread high level of consciousness. Bulgaria might have historically "pulled the long stick" by its abundance of water sources, however, it might yet face huge challenges unless it applies effective measures in preserving those timely and adequately. Else it risks joining the club of the already heavily impacted by climate change despite its "luxurious" starting position.